Area
92,56 mq + terreno 859,49 mq
Selling FAST! This is the last one!

Country House located close to the railway station and make a country life enjoyable.

 Why don't you have a relaxing time with feeling the breath of trees and the chirping of birds at the local place apart from the bustle of big-city ?In the such valuable location as the nature-rich countryside and only 8 minutes from the railway station by car.

 This Country House is optimum for you to raise a healthy and strong child in time to relax.
If you want to invest, buy or rent in Japan please feel free to contact us.
Investment Property 6% gross yield
This property is located in the very convenient area of Kobe on Tor Road.
JR Sannomiya station, JR Motomachi station and Kobe Subway Kenchomae station are all within walking distance.
Being located at the west end of Kitano area, this property is already with a tenant.
This 2 LDK apartment is currently rented at 210,000 yen per month; that is 2,520,000 yen annual income.
The gross yield of this investment property is 6.0%.
About the Property:
Area size: 86.93㎡
Balcony size: 8.50㎡
Built Year: 2001
Parking: Available at 30,000 yen monthly
COST:
Monthly Maintenance Fee: 14,420 yen
Monthly Saving: 7,740 yen
Property Tax: to be checked


Close to subway, Close to Train Station
This is a designer's condominium built in 2006. This property on the 2nd floor is 70.07㎡ yet there is only 1 bed room. LDK is over 20.8 tatami and the bedroom is 11.1 tatami. LDK and bedroom can be either separated into two rooms or make it like a huge studio apartment as shown in the picture above.
A covered parking is included with the property.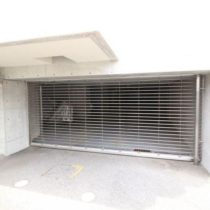 The balcony is wood deck style and is nice to spend some time on a sunny day.
It also has water faucet for watering plants and so on.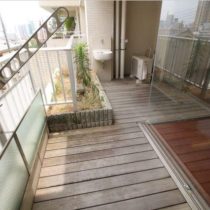 It is now rented (company contract) at 180,000 yen/month. Parking is necessary to be rented together.

Gross yield of this property is 6.17% and the cost is listed as below.
COST
Monthly Maintenance Fee 8,410 yen
Other Monthly Fees: 6,264 yen

ACCESS
9 minutes on foot to Kobe Subway Kenchomae Station
18 minutes on foot to Sannomiya Station
L'Associazione ItaliaYamato nasce nel 2001 come scuola di lingua giapponese per poi rinascere di nuovo nel 2019 come sito online per l'organizzazione di viaggi in Giappone con partenze da Roma e assistenza dei turisti giapponesi e non a Roma. Inoltre, sempre online, teniamo corsi di italiano per giapponesi e non. Traduzioni italiano/giapponese e viceversa, interpretariato e molto di più.

Accompagnatore turistico: P IVA 16824771006
Tutti i marchi registrati e i diritti d'autore in questa pagina appartengono ai rispettivi proprietari.
Proprietà letteraria riservata. Tutti i diritti di riproduzione riservati ai sensi della normativa vigente (Legge n. 633 del 22/4/1941).
E' vietata la riproduzione, totale o parziale da parte di terzi senza l'autorizzazione esplicita dell'autore. Copyright (C) 2017-2019. All Rights Reserved